Spendenmöglichkeit
Anti-Racism Giving Opportunity (US based)
Your dollars make a difference. Support charities that are fighting for anti-racism.
Informationen über diesen Spendenmöglichkeit
Elastic's commitment to Diversity, Equity and Inclusion is founded in our Source Code. A natural extension of this is our commitment to anti-racism and social justice. This evergreen Anti-Racism Giving Opportunity remains active year-round in support of charitable organizations committed to fighting against discrimination, systemic racism, violence, economic and judicial inequality against under-represented or marginalized groups.This Giving Opportunity is designed to support a permanent charitable organization as well as rotating organizations selected to aid acute crises or events.
Permanent Charitable Organization:
American Civil Liberties Union
Rotating Organizations:
Thank you for your support.
*non-US folks, Elastic Cares is actively sourcing anti-racism organizations in your regions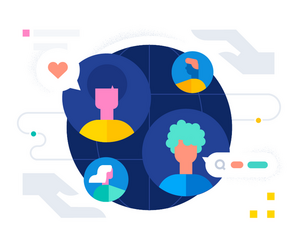 Wohltätige Zwecke in diesem Spendenmöglichkeit

Baltimore, Maryland, 21239, United States

New York, New York, 10004-2400, United States

San Francisco, California, 94108-1801, United States
Wie Spenden funktionieren
Klicken Sie auf die Schaltfläche "Jetzt spenden", und legen Sie dann Ihren Spendenbetrag fest. Anschließend werden Sie an den Zahlungsdienstleister Ihrer Wahl weitergeleitet. Sobald Ihre Spende bearbeitet wurde, wird sie an den Wohltätigkeitsverband Ihrer Wahl weitergeleitet.
Brauchen Sie Hilfe?