Oportunidad benéfica
Anti-Racism Giving Opportunity (US based)
Your dollars make a difference. Support charities that are fighting for anti-racism.
Sobre esta Oportunidad benéfica
Elastic's commitment to Diversity, Equity and Inclusion is founded in our Source Code. A natural extension of this is our commitment to anti-racism and social justice. This evergreen Anti-Racism Giving Opportunity remains active year-round in support of charitable organizations committed to fighting against discrimination, systemic racism, violence, economic and judicial inequality against under-represented or marginalized groups.This Giving Opportunity is designed to support a permanent charitable organization as well as rotating organizations selected to aid acute crises or events.
Permanent Charitable Organization:
American Civil Liberties Union
Rotating Organizations:
Thank you for your support.
*non-US folks, Elastic Cares is actively sourcing anti-racism organizations in your regions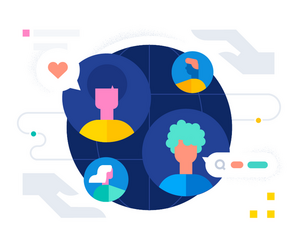 Causas de esta Oportunidad benéfica

Baltimore, Maryland, 21239, United States

New York, New York, 10004-2400, United States

San Francisco, California, 94108-1801, United States
Cómo funcionan las donaciones
Haga clic en cualquier botón de "Donar ahora" y, luego, decida su importe de donación. Será dirigido al procesador de pagos que elija. Una vez que su donación se haya procesado, se enviará a la entidad benéfica de su elección.
¿Necesita ayuda?