寄付の機会
Anti-Racism Giving Opportunity (US based)
Your dollars make a difference. Support charities that are fighting for anti-racism.
この寄付の機会について
Elastic's commitment to Diversity, Equity and Inclusion is founded in our Source Code. A natural extension of this is our commitment to anti-racism and social justice. This evergreen Anti-Racism Giving Opportunity remains active year-round in support of charitable organizations committed to fighting against discrimination, systemic racism, violence, economic and judicial inequality against under-represented or marginalized groups.This Giving Opportunity is designed to support a permanent charitable organization as well as rotating organizations selected to aid acute crises or events.
Permanent Charitable Organization:
American Civil Liberties Union
Rotating Organizations:
Thank you for your support.
*non-US folks, Elastic Cares is actively sourcing anti-racism organizations in your regions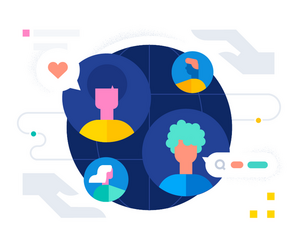 この寄付の機会のチャリティ活動

Baltimore, Maryland, 21239, United States

New York, New York, 10004-2400, United States

San Francisco, California, 94108-1801, United States
寄付の仕組み
「今すぐ寄付」ボタンをクリックして、次に寄付額を決定してください。その後、選択した支払担当業者に転送されます。寄付手続きが終了すると、選択したチャリティ活動に送信されます。
ヘルプが必要ですか?