Giftmogelijkheid
Anti-Racism Giving Opportunity (US based)
Your dollars make a difference. Support charities that are fighting for anti-racism.
Over deze Giftmogelijkheid
Elastic's commitment to Diversity, Equity and Inclusion is founded in our Source Code. A natural extension of this is our commitment to anti-racism and social justice. This evergreen Anti-Racism Giving Opportunity remains active year-round in support of charitable organizations committed to fighting against discrimination, systemic racism, violence, economic and judicial inequality against under-represented or marginalized groups.This Giving Opportunity is designed to support a permanent charitable organization as well as rotating organizations selected to aid acute crises or events.
Permanent Charitable Organization:
American Civil Liberties Union
Rotating Organizations:
Thank you for your support.
*non-US folks, Elastic Cares is actively sourcing anti-racism organizations in your regions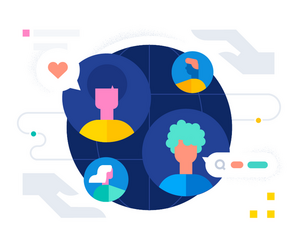 Goede doelen in deze Giftmogelijkheid

Baltimore, Maryland, 21239, United States

New York, New York, 10004-2400, United States

San Francisco, California, 94108-1801, United States
Hoe donaties werken
Klik op een knop 'Nu doneren' en bepaal vervolgens uw donatiebedrag. U wordt vervolgens doorgestuurd naar de betalingsverwerker van uw keuze. Nadat uw donatie is verwerkt, wordt deze verzonden naar het goede doel van uw keuze.
Hebt u hulp nodig?